Great wine, hand-picked for
your taste & delivered
Discover the wine of your dreams, perfectly matched to your palate,
and delivered to your door
How it Works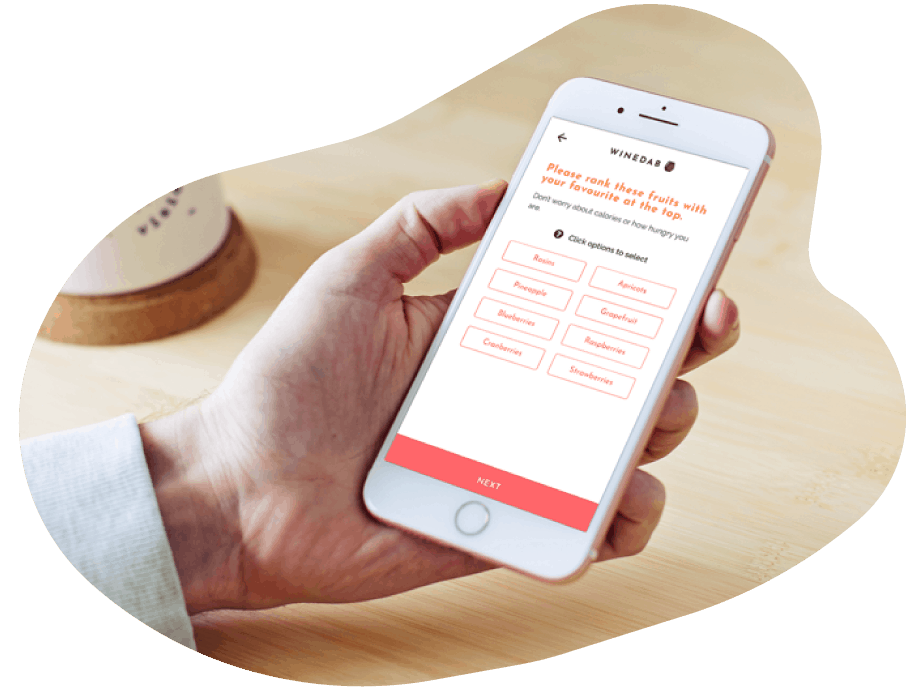 1.
Discover your unique wine profile
Get started by answering 6 simple, fun questions about flavours and smells, to reveal your unique Wine Profile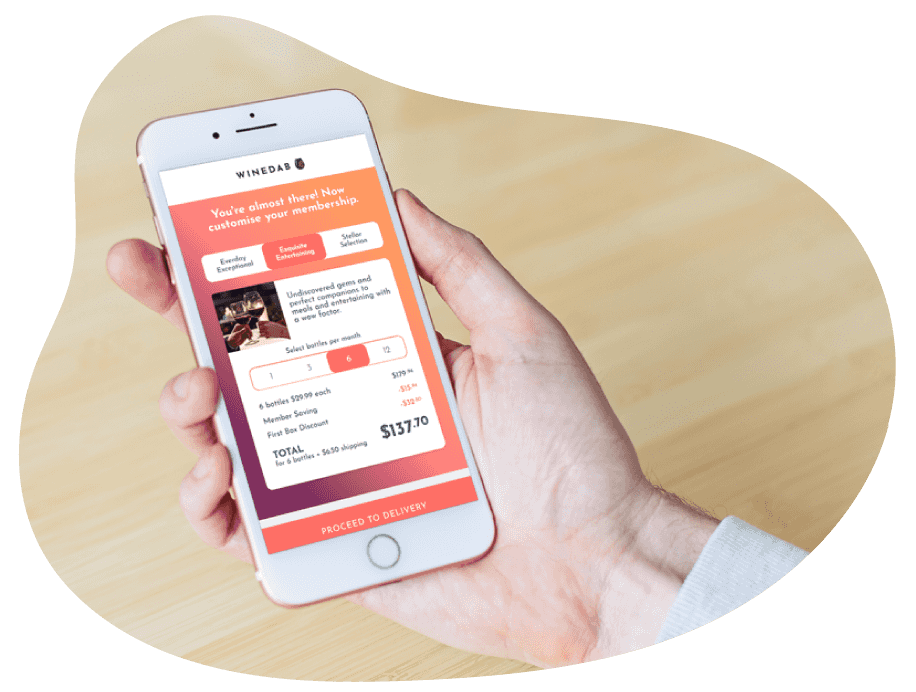 2.
Choose a membership option
Pick a membership option that suits your needs – there's no commitment, you can pause or cancel any time
3.
We hand-pick & deliver delicious wine
We'll customise a case of delicious wines each month based on YOUR unique profile. You can rate the wines each month, so we can perfect the selections we send you!
What Our Customers Say
Received our order within a very reasonable time frame, given the circumstances we are currently facing.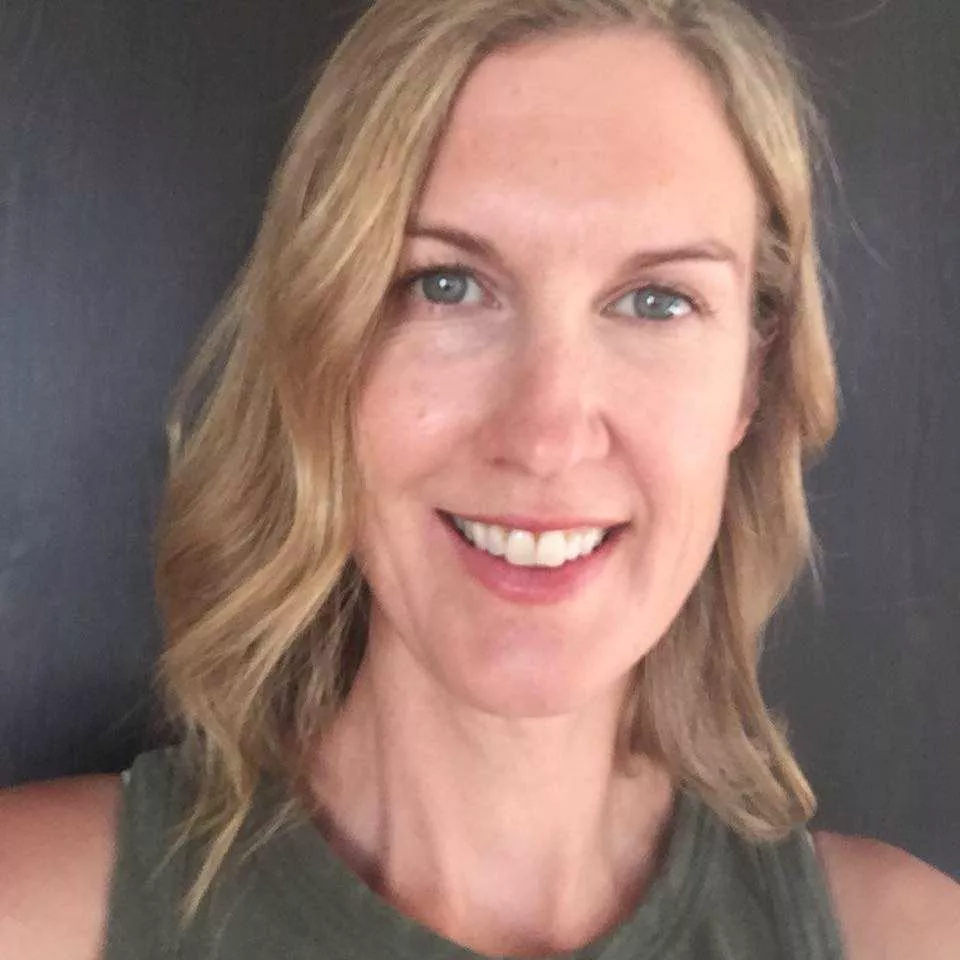 Kathryn O'Reilly-DoddAuckland
I had a question about an order and it was responded to within an hour or two – so friendly and professional. I can't imagine my wine cabinet without WineDab now that's for sure. Cheers guys!!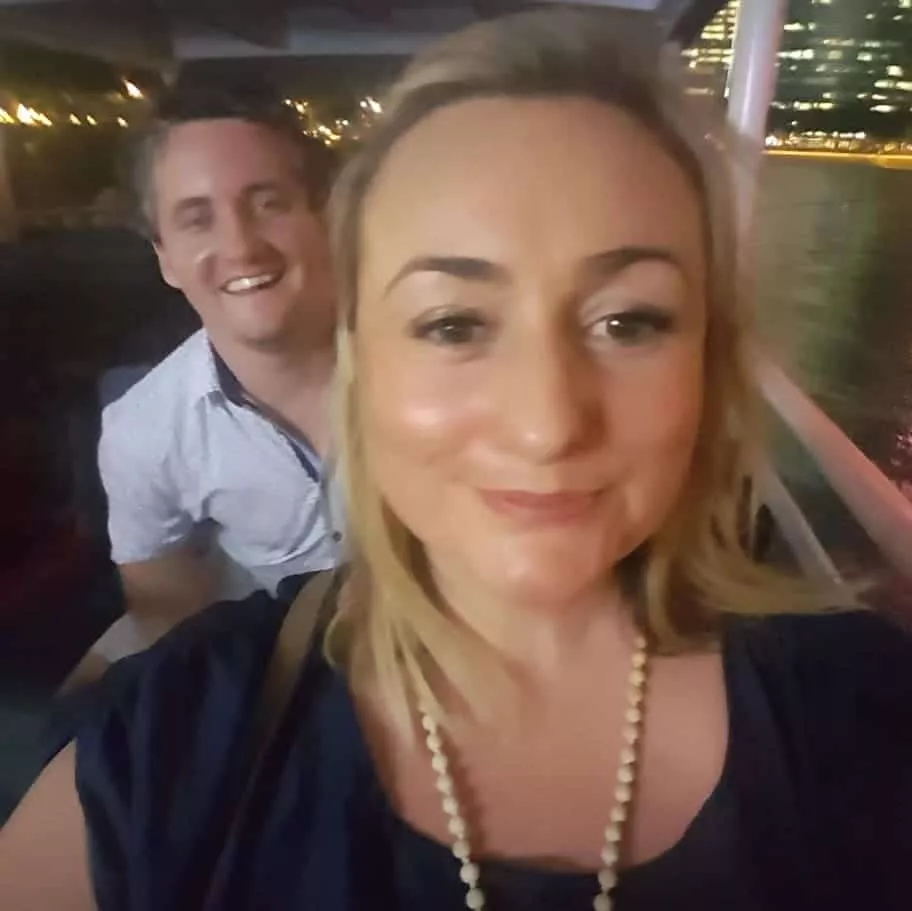 Katie Laidlaw
Hamish and Zee found a white that I loved that I never would have tried (I mainly drink red!) and Tim tried some phenomenal reds! Definitely worth it.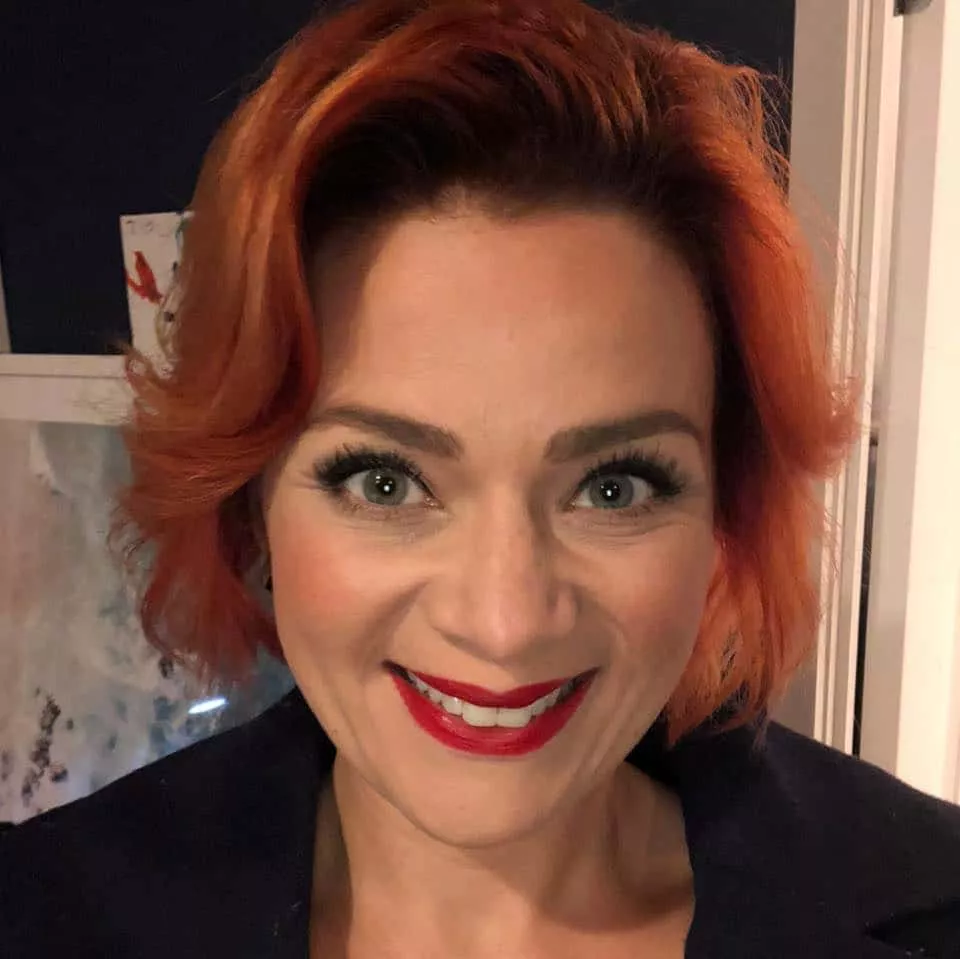 Sasha LockleyAuckland
My third @wine_dab it came pretty fast… how good is the Barossa Valley though ? I've always wanted to go. Defs going when the borders open ?
Amy Lee
I love the personal touch that you put on selecting these wines for your customers, love the quiz in particular, makes me feel special.
Anastasia Alexeevna
Winedab took the stress out of buying wine and introduced me to some new drops that will now become classic faves.
Trudy
As a receiver, it's quite exciting seeing what's there knowing they were picked with my taste in mind. I definitely recommend it
SteveWaiheke Island
The Winedab team have an amazing sense of taste and between these guys they have chosen some lovely wines for me.
NigelHawke's Bay
Previous
Next
How We Choose Your Wines
Our Subscription Pricing
| Subscription Plan | 3 Bottles | 6 Bottles | 12 Bottles |
| --- | --- | --- | --- |
| EVERYDAY ESSENTIALS | $74.99 | $149.99 | $299.99 |
| INDULGE YOURSELF | $89.99 | $179.99 | $359.99 |
| PRESTIGE WINES | $149.99 | $299.99 | $599.99 |
Why Winedab
We hand pick wine you'll love each month. Each wine box contains wine you've probably never even heard of or even considered trying. One thing's for sure, it's a delightful experience you won't forget.
Curious and looking to explore new flavours? Not only are you able to select the best price point for your budget, we make sure they're perfectly suited to your unique palate.
100% deliciousness guaranteed! If you don't like a bottle, just let us know and we'll sort it out for you.
FAQs
Winedab is an online wine subscription club – with a difference. We ask you some simple questions to understand your individual wine taste, and then hand pick six wines to deliver to you each month.
Our wines come from all around the world and across New Zealand; largely from smaller, family growers who produce wine with a passion. Each month, we change our wine selection so you get a different wine for every subscription box. But don't worry! We make sure that each wine sent to you is handpicked for your profile which means that every delivery should be a delicious surprise!
How do you know what wine I'll like?
We ask you simple questions about your tastes which we then use to hand pick wines for you. We've designed the questions to be easy to answer – no wine knowledge required!
To join WineDab, simply TAKE THE QUIZ to find out your unique wine palate and each month, we'll handpick the right wine that will match your tastes.
We want to give you wine that you will love – the best quality for the best price. And we want to give you wine that you might not have tried before. So we source wine from many countries, including New Zealand.
Follow us on Instagram @wine_dab